.........--BASIC WALK-IN MAIN ENTREE CHOICES--
Any individual entrees or appetizer may be served family style.
* Hot Dog, Polish, Chili or Cheese Dog (foot long mildly spicy) great for the company picnic style. Garnish with onions, relish, jalapenos, mustard & ketchup.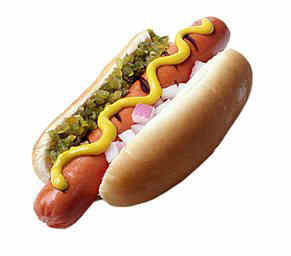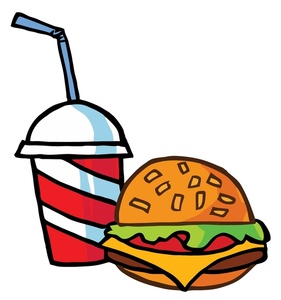 * Hamburgers-(lettuce, tomatoes, onions & pickles)
* Cheeseburgers-(The works w/American cheesee)
* Bacon/Cheeseburgers-(cant lose on this one)
* Double Patty Cheeseburger-(A Real Montser of a Burger)
* Garden burgers(Vegetarian delight)
* BLT- plenty of bacon,lettuce & tomato
* Western Burger-(BBQ sause delight w/onion rings on patty)
* Lightly seasoned Chicken Strips & chips(served with a ranch,bbq,or honey mustard)
..........--BASIC WALK-IN APPETIZER CHOICES
* Tortilla Chips and Salsa-restaurant style tortilla chips with a delicious salsa
* Seasoned or non seasoned Shoestring Fries (full basket)
* Cheese or Chili Cheese Fries (piled on high)
* Deep fried Onion Rings (crispy)
* Cheese sticks (yummy w/ranch & chips)
* Nachos (Piled high tortilla chips smothered with beans, sour cream, cheese, olives & guacamole) Single Serve or "Grande is for Two"
We will gladly provide you with a quote for your groups specific needs.
Gratuity of 15-20% is expected on food purchases with all groups of 10 or more. We accept Visa, MC, & Discover. We ask for a credit card deposit or half down to take the reservation and confirm.
For more information call - (503)644-8869 or e-mail your request to play@hotshotspool.com with your events criteria.